https://www.voiceofprophecy.com/bible-studies
At the Voice of Prophecy, we want to help you understand the Bible better. Whether it is major doctrinal themes, Bible prophecy or the life of Jesus, let us know how we can assist. You can find answers for facing the issues and challenges you deal with every day. To get started with these free Bible study guides, simply select a Bible study series below.
Courses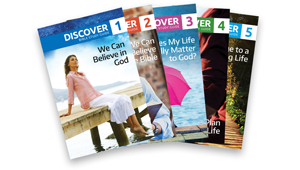 Discover
The Discover Bible study guides are simple, easy to use, and answer many of life's challenging questions, such as:
Why does God permit suffering and dying?
When a person dies, what then?
What is the secret to a happy life?
Is there hope for our chaotic world?
Study Online Now (link)
Get Studies by Mail (link)
Focus on Prophecy
Bible prophecy will come to life as you study the beautifully illustrated, easy-to-follow guides, and learn the following:
Unlock mysteries about God and His plan for you and our world.
Know God better with a chapter-by-chapter study of Daniel and Revelation.
Discover that the Bible predicts accurately the rise and fall of nations.
Understand the meaning of the Mark of the Beast, the Antichrist, and the Millennium.
Study Online Now (link)
Get Studies by Mail (link)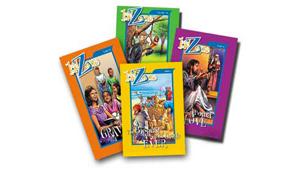 KidZone
Hey Kids! These 14 Bible study guides are written just for you! Puzzles, stories and activities come with each lesson to make learning about the Bible fun. Don't miss out, sign-up for KidZone Bible Studies today!
Study Online Now (link)
Get Studies by Mail (link)
Personal / Small Group Studies
If you would like to have someone guide you through the Bible course, we offer personal studies! To study with another person or in a small group, fill in the form below and a local representative from the Discover Bible School will contact you.
(We are sorry, but if you are outside North America, we cannot provide this service. However, our lessons are still available online for everyone worldwide.)
Request Personal Studies (link)
Bible Resources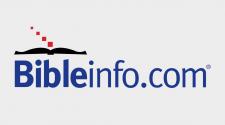 Bibleinfo.com
Find answers to life's questions and browse over 300 Bible topics.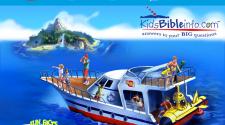 KidsBibleinfo.com
Kids, this site helps you find Bible answers and ask Bible questions.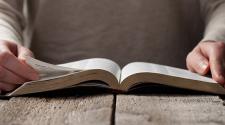 Bible Reading Plan
Read the Bible in a year. Daily readings are about 15 to 20 minutes long.
Previous
Prev
Next
Next